A.S. Graphic Studio and Triton Fest Present: Make Art
Make Art is AS Graphic Studio's 10 year anniversary celebration! The event is an interactive celebration of arts, held in conjunction with Triton Fest! With six interactive room installations, film screening, music, food, and art, Make Art invites you to join in on the imagination and innovation that has grown Graphic Studio to what it is today.
Registration
Free for current UC San Diego undergraduate and graduate students with student ID. Entry wristbands available at the Triton Fest Registration tent on Library Walk beginning at 8:00 pm.
Jan. 25, 2019
8 pm – Midnight
Library Walk
Jan. 26, 2019
1 – 3:30 pm
Library Walk
Art Installations (Only)
Map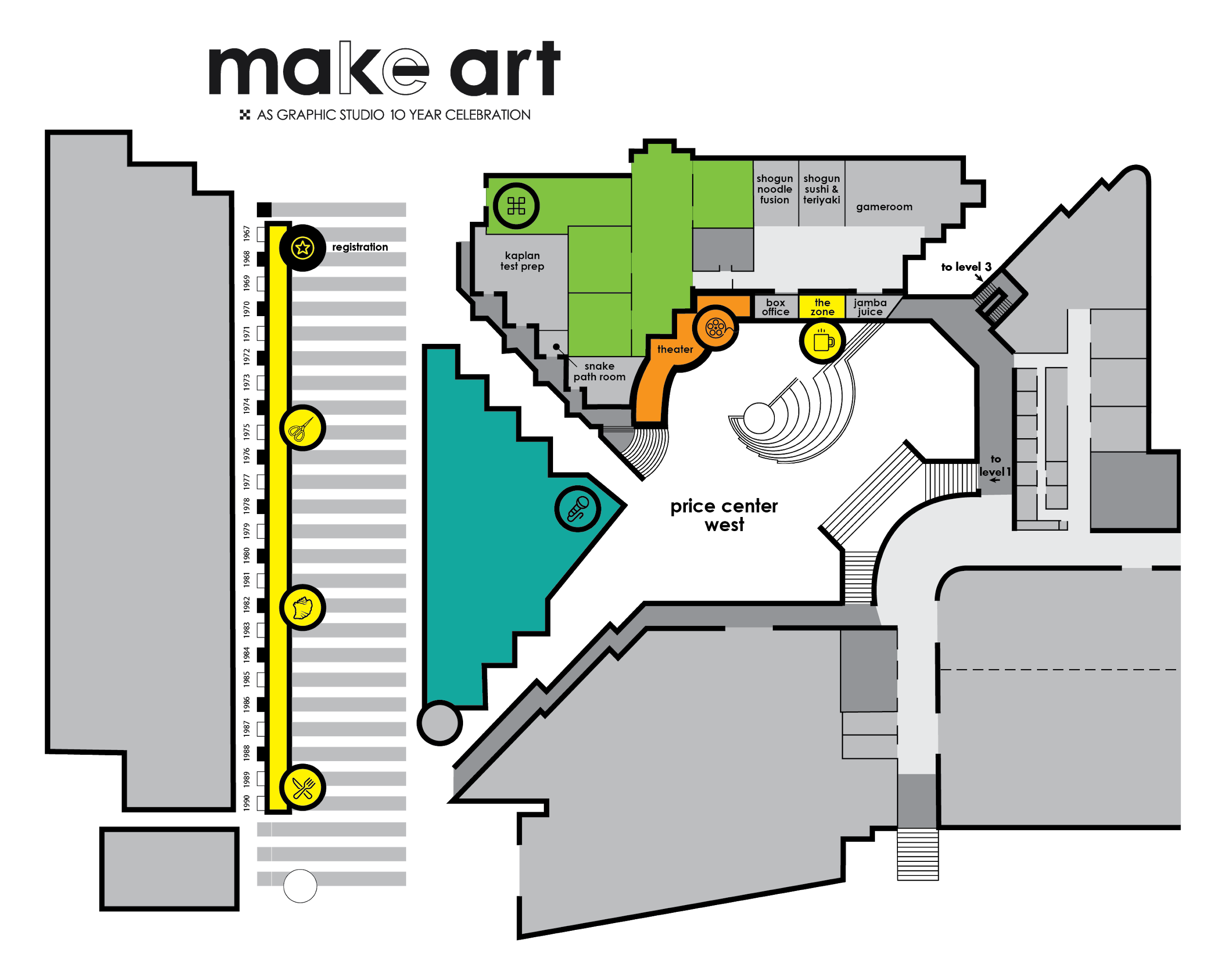 Art Installations
Enter the world and imagination of the AS Graphic Studio:
Welcome to the sweet suite
Enter the world of AS Graphic Studio, starting with a sweet treat.
Dreaming of ten years of poster-bilities
Explore ASGS art and event posters from 2008 - 2018
All buttoned up
Take a button, leave a button
Completely unbearable
Enter the natural habitat of our beloved Bear Garden bears.
Save the babies
Our detective needs your help to find our missing Sun God Babies. You have five minutes to solve the clues with your team. If you beat the clock, you will escape with a special edition Sun God Baby to be used this Spring 2019.
Loungin' around
Check out the history of Sun God and AS Graphic Studio and capture a photo opp with Fluffy.