gallery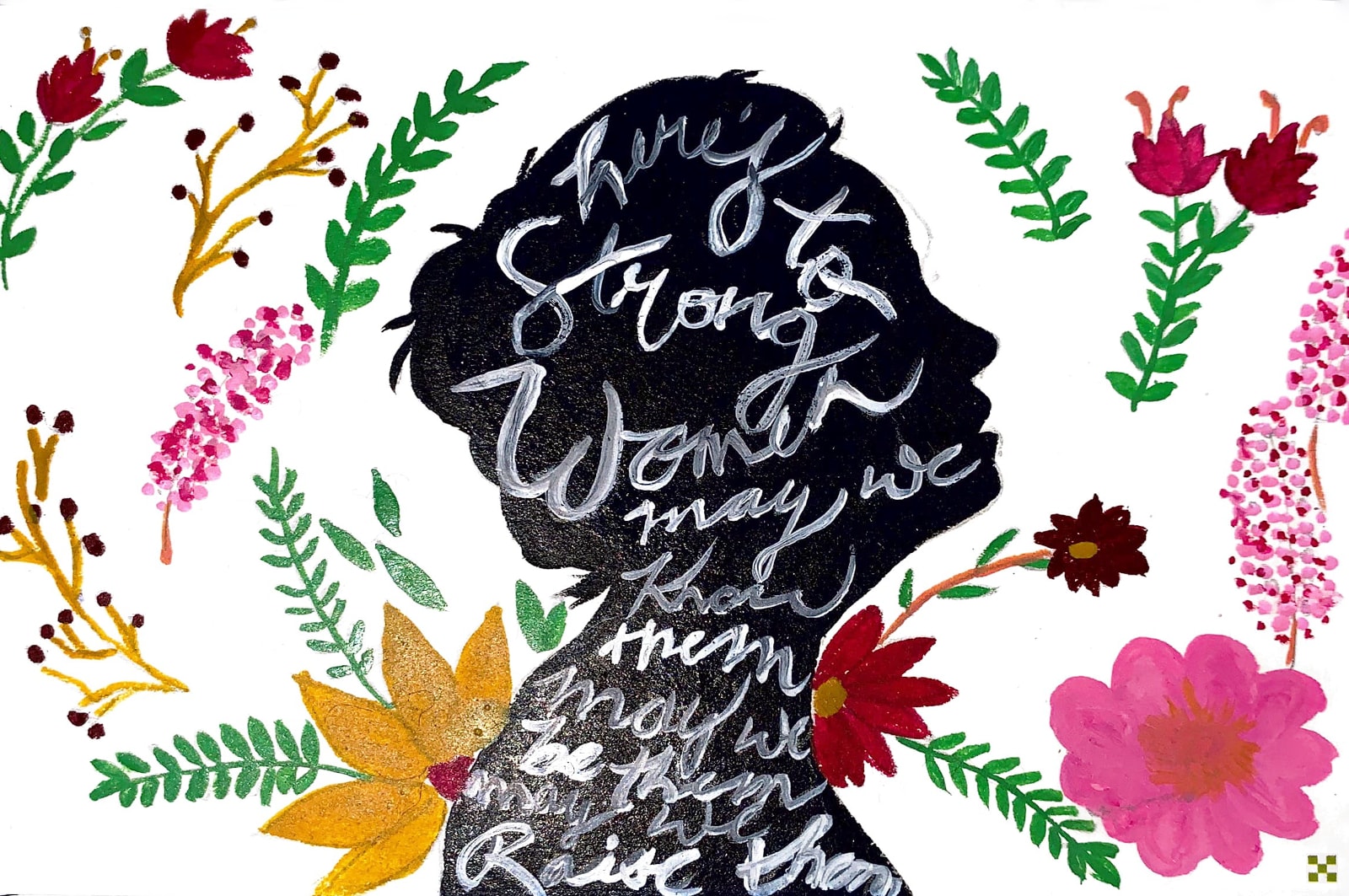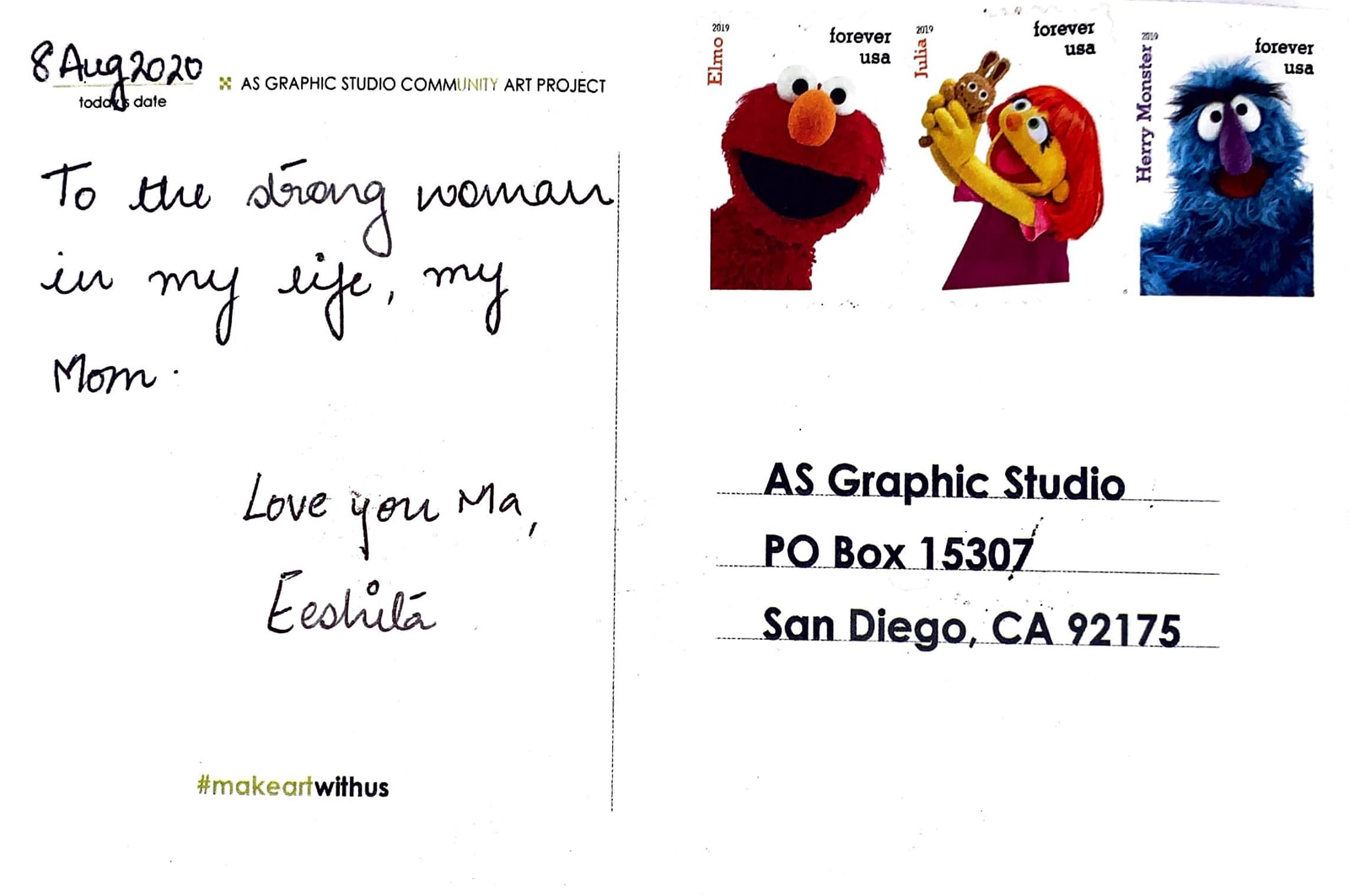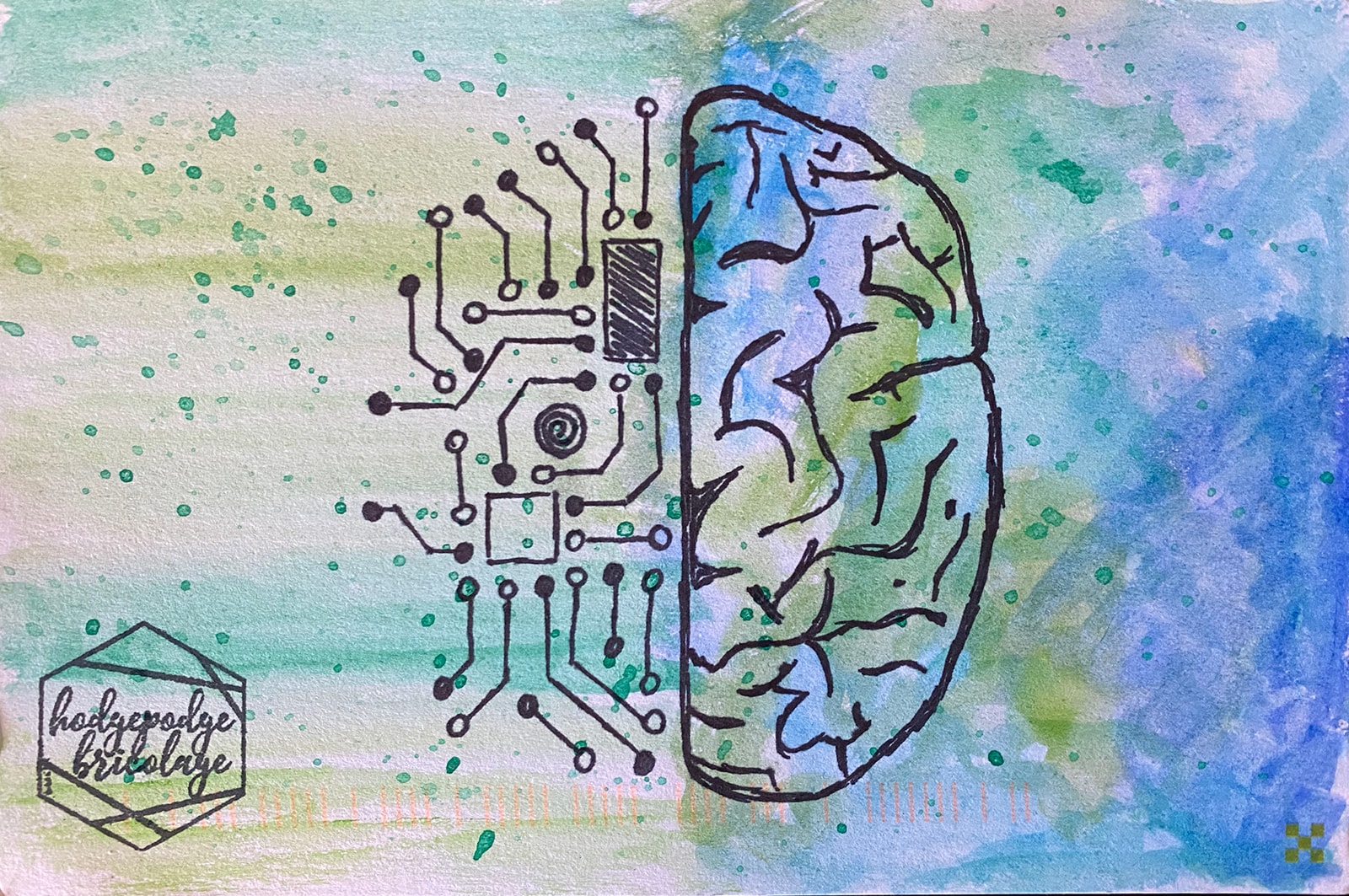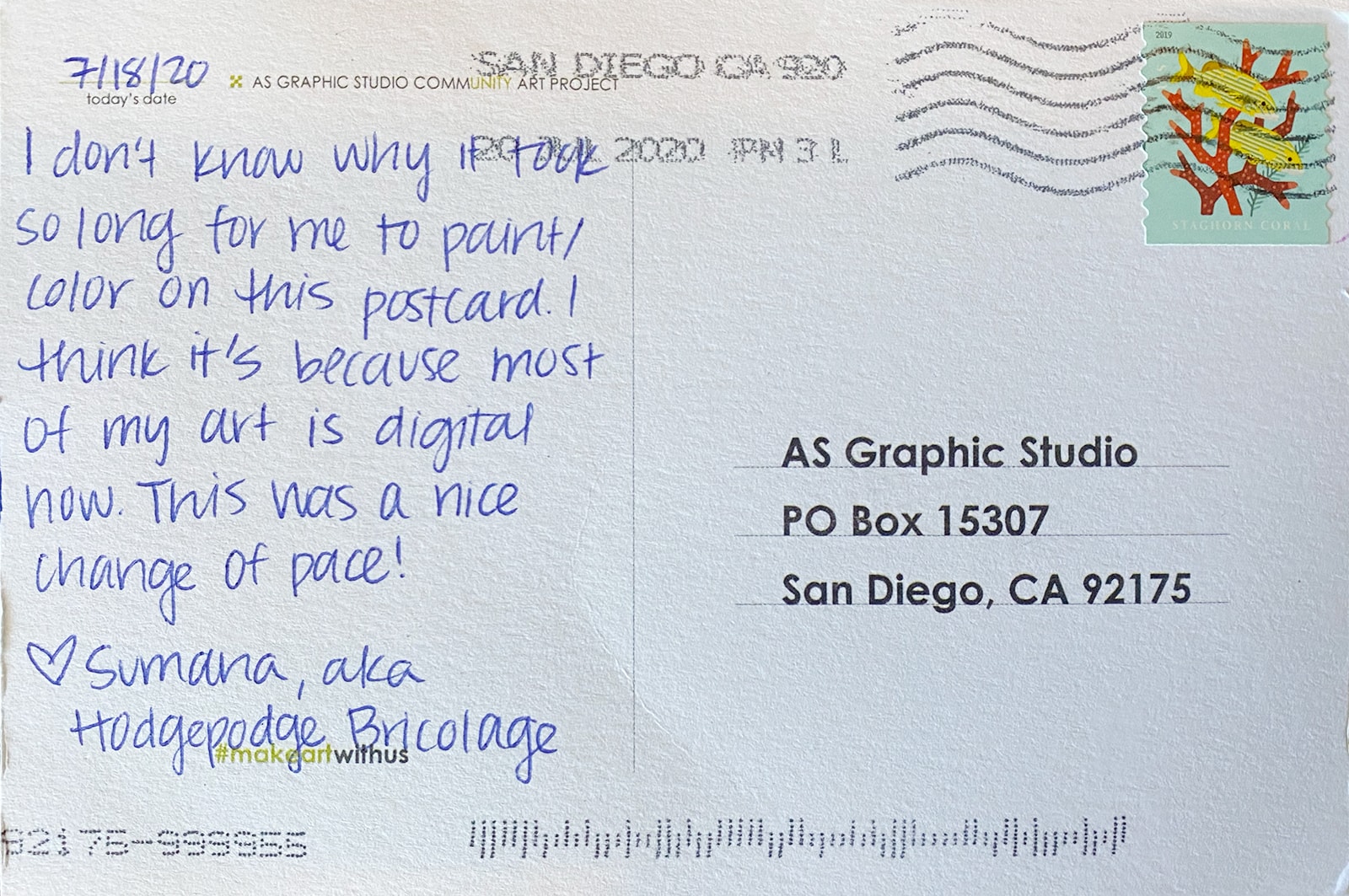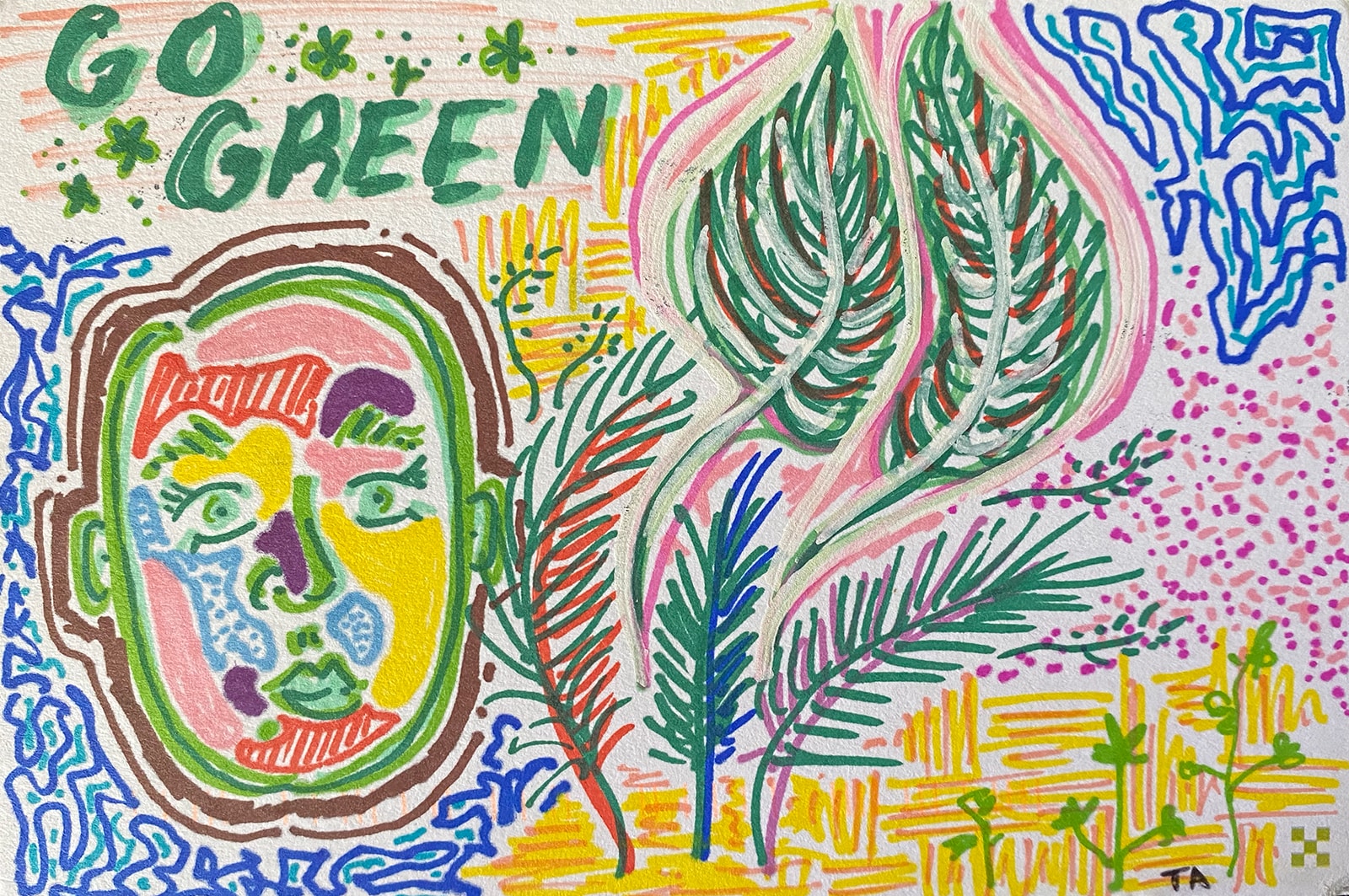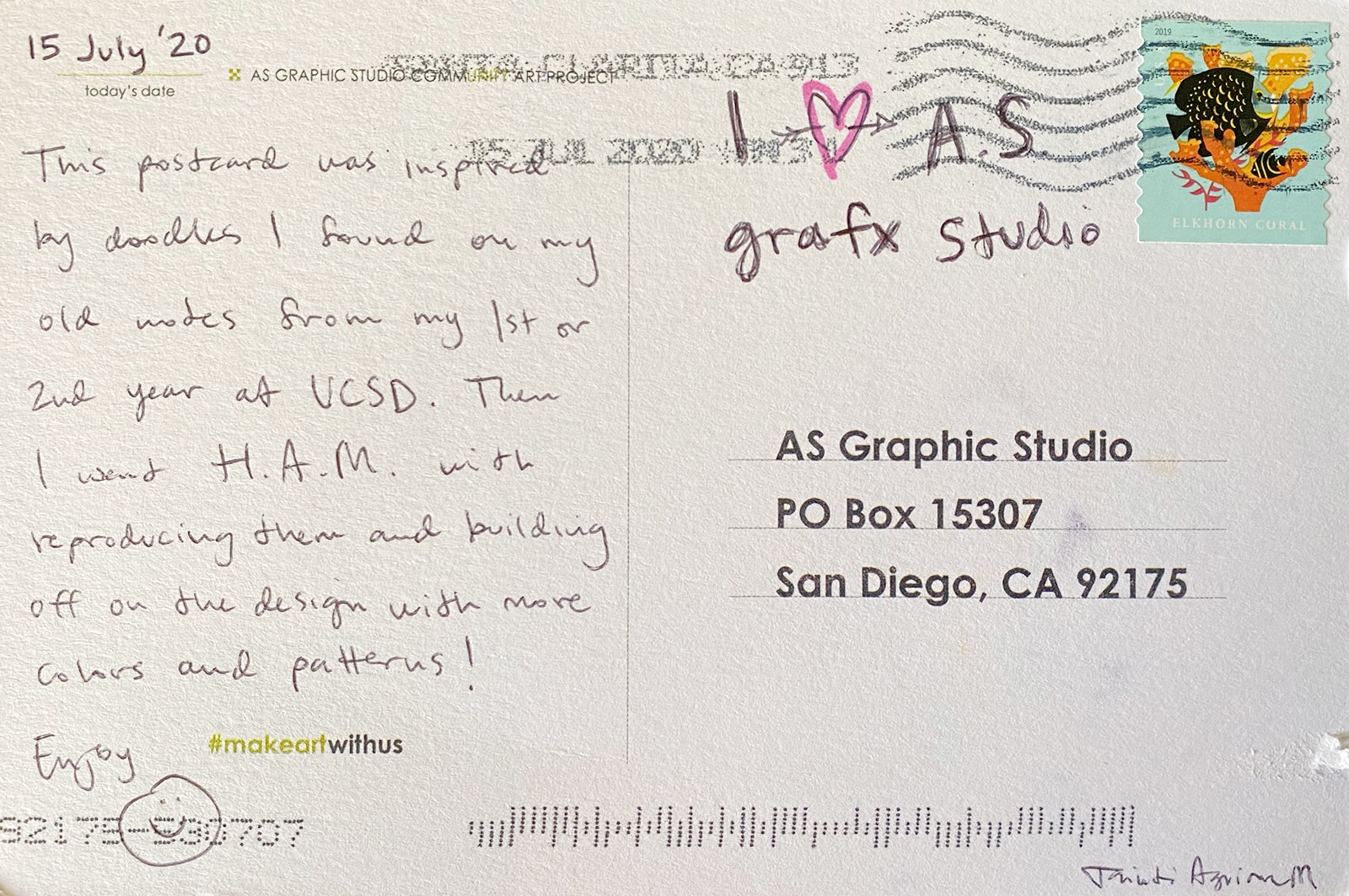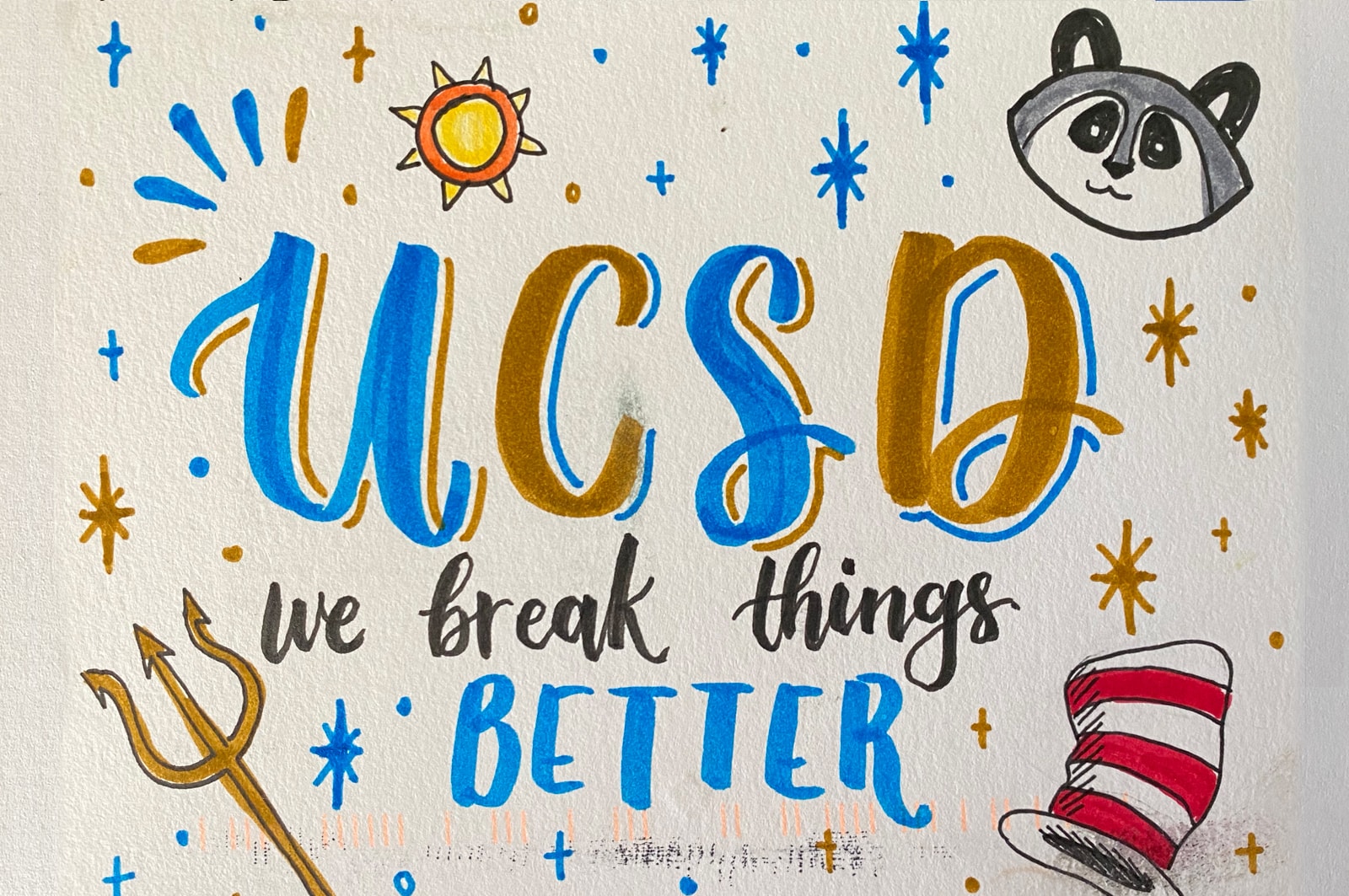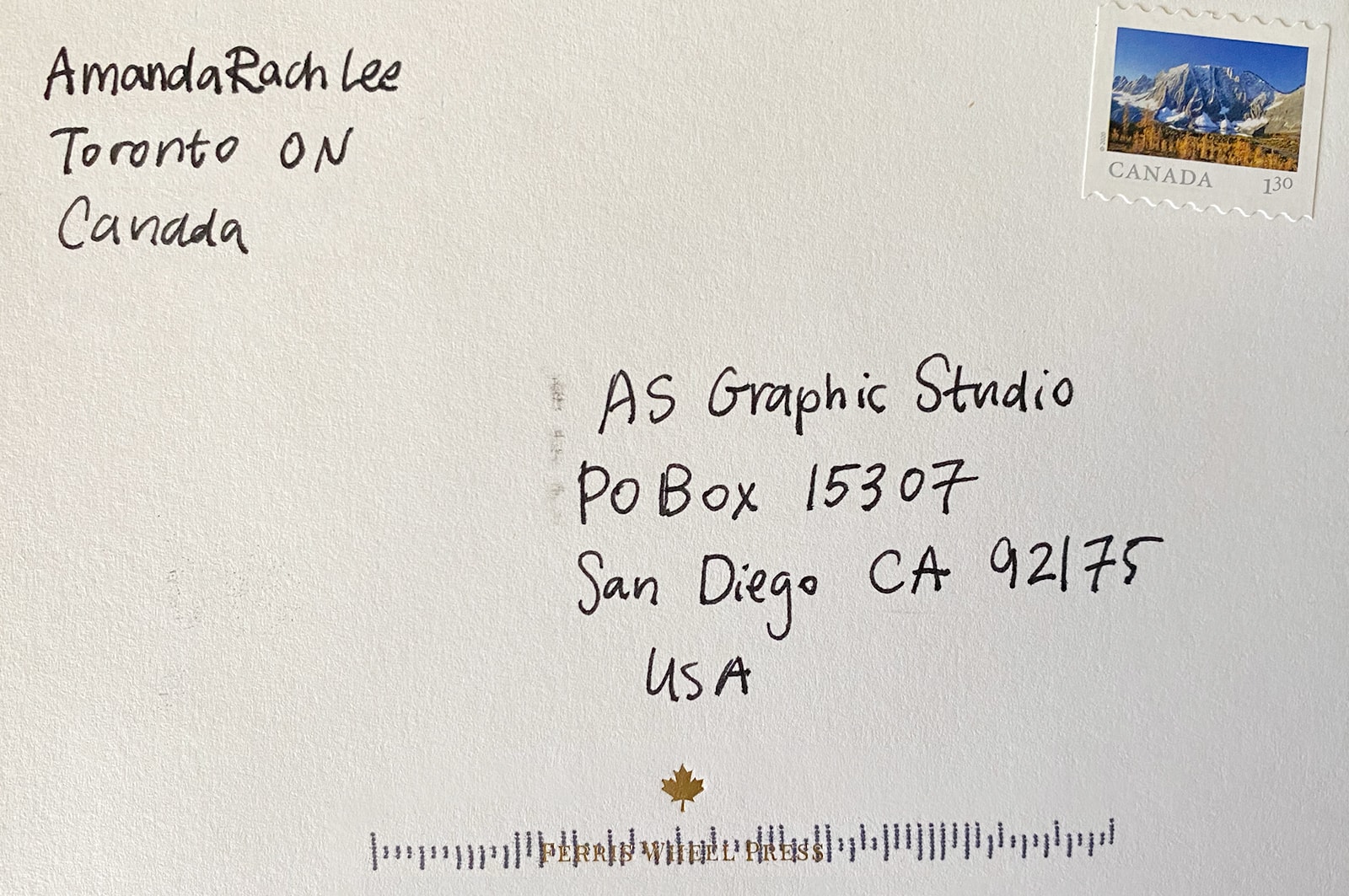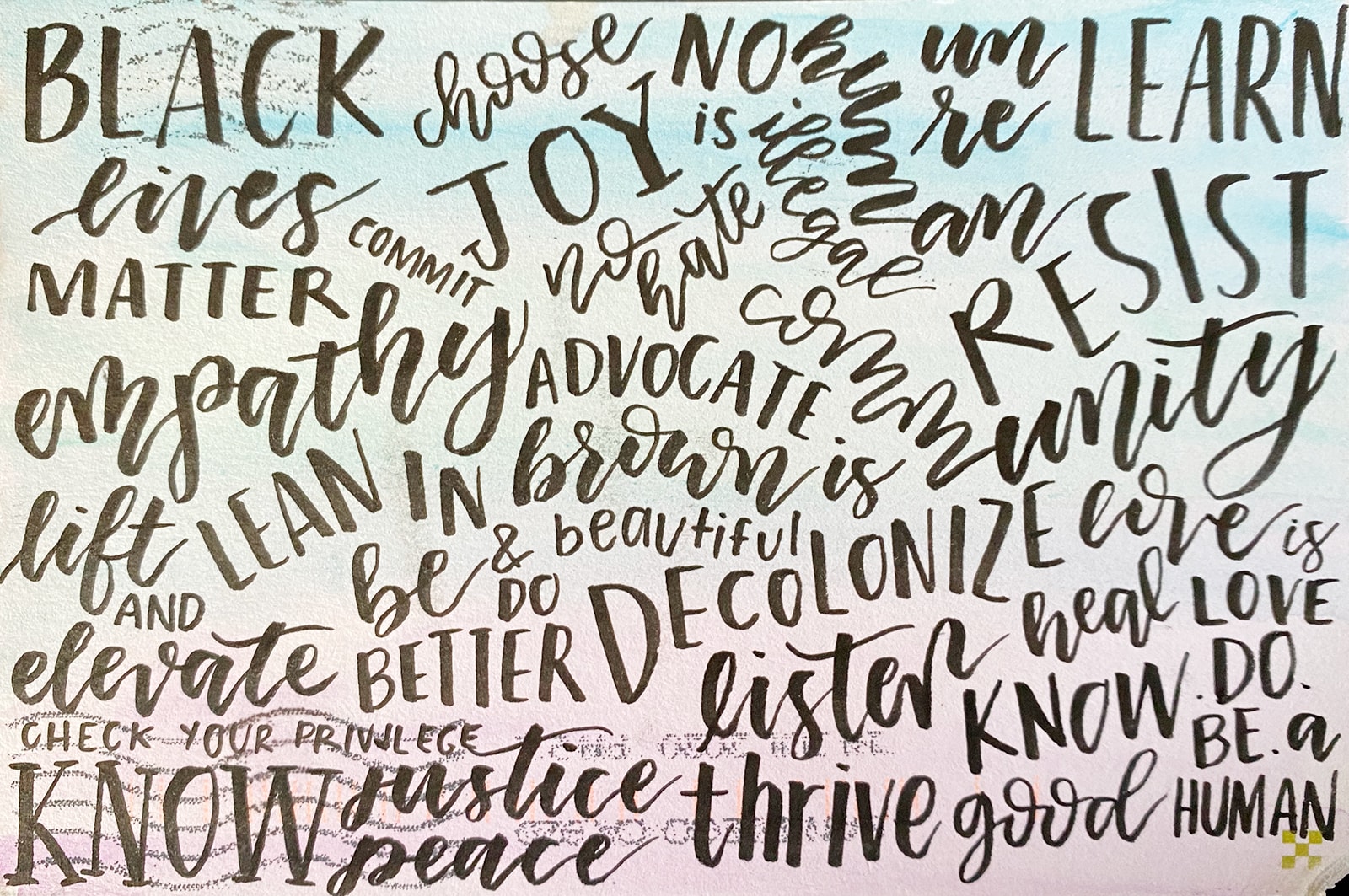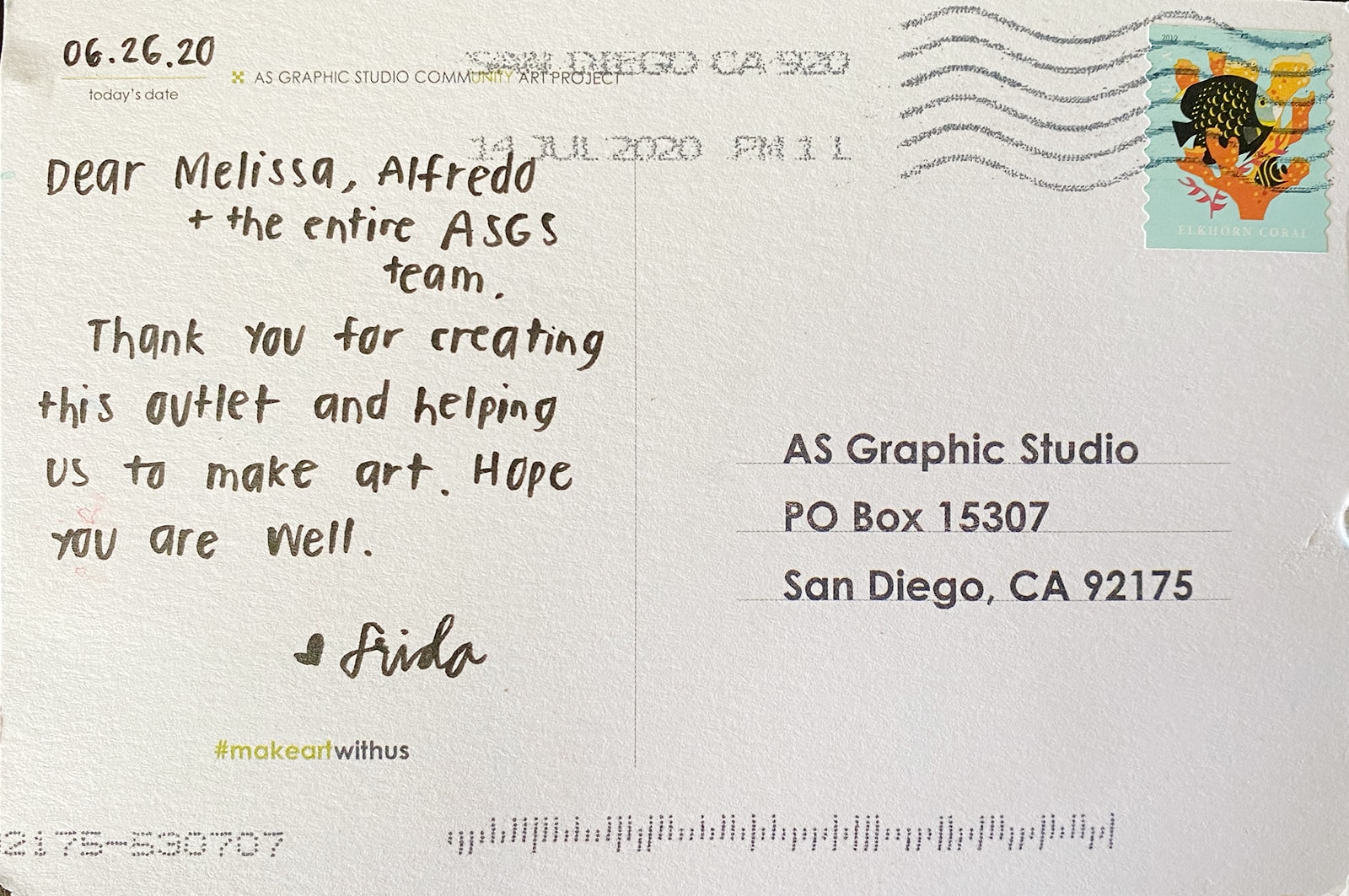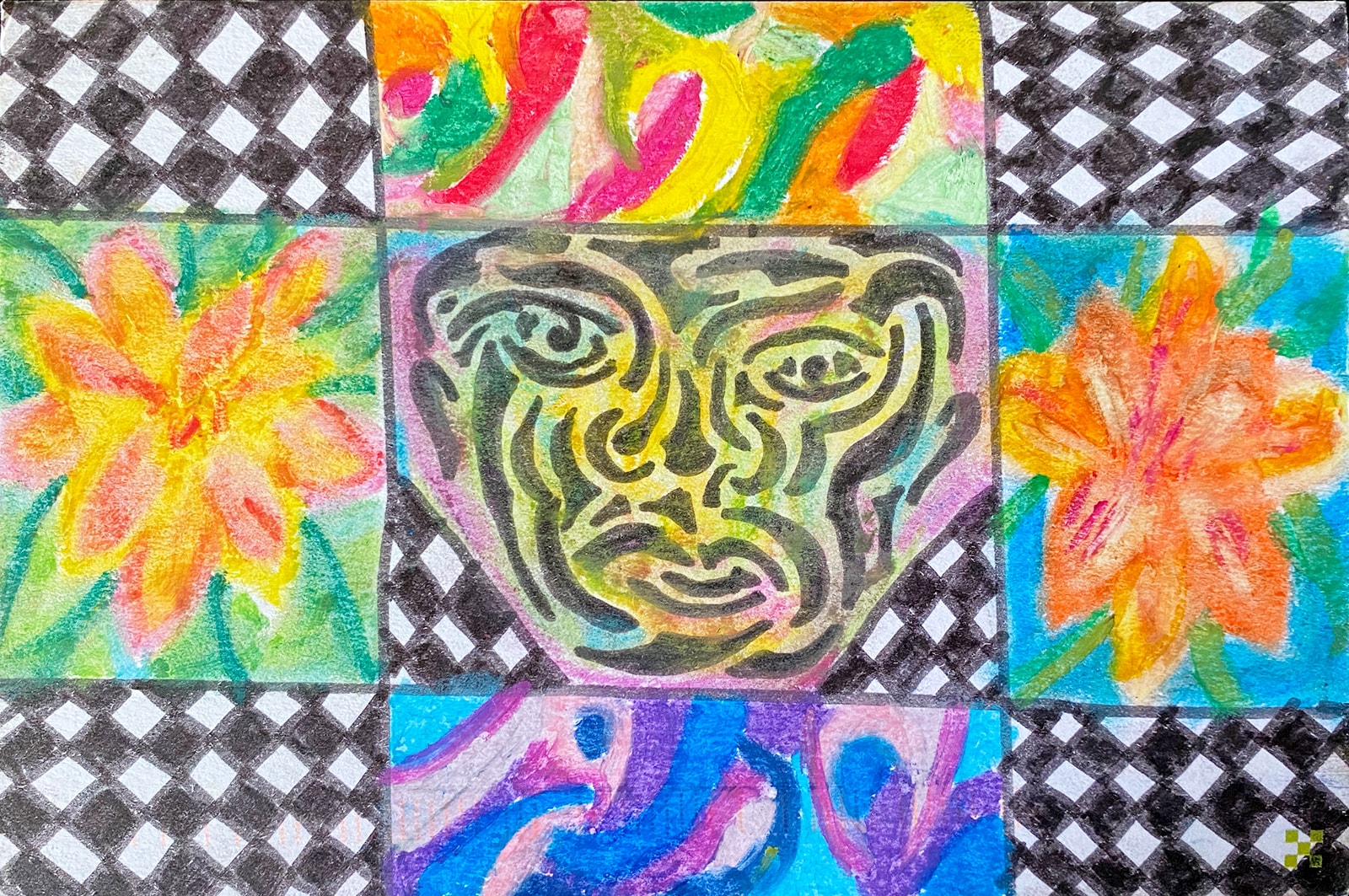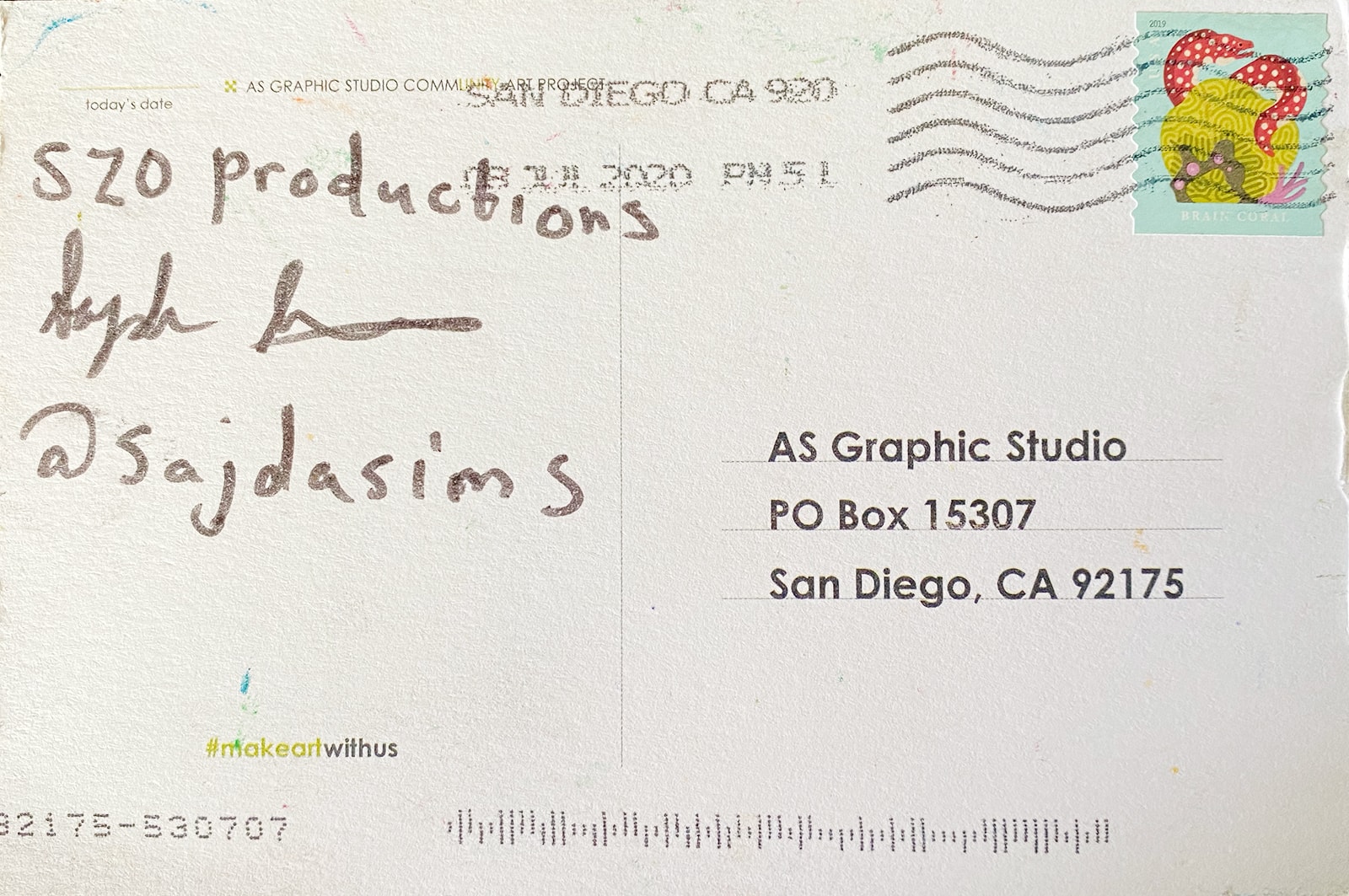 about make art with us
Through times of uncertainty, art has the power to comfort and heal. Make Art With Us is about taking a moment to create and connect with UC San Diego. We encourage you to unplug, make art, and mail it out for all to enjoy. Let your creativity shine and make a postcard for our community art project.

Note: No prior artistic experience necessary. Let your inner 1st grade self-expression take charge. Plus, you can send your art anonymously, so there is no pressure. Of course, if you want to sign your Picasso, please do.
Follow us on Instagram and Facebook to follow our Make Art journey ♥
Project begins on May 1st
and continues through Summer 2020
instructions
All you need is a postcard and a stamp. Choose your option below. ASGS will post your art on our website and/or social media. Follow us @asgraphicstudio on Instagram or Facebook. Check the hashtag #makeartwithus.
help! i need a postcard
1. Fill out the Google Form
2. ASGS will mail you an envelope with a blank postcard complete with postage.
3. Create your art anywhere in the blank space of the postcard.
4. Date your postcard (You can choose to keep your art anonymous or sign your work)
5. Send the postcard back in the mail

diy : i'll make my postcard
1. Make your own postcard using cardstock, cardboard, or upcycle a cereal or soda box:
a. First-Class Postcard Postage
Postcard must be at least 3-1/2 inches high x 5 inches long x 0.007 inch thick.
b. First-Class Letter Postage
Postcard must not be larger 6-1/8" x 11-1/2" x 1/4" thick
c. Read more at USPS.com
2. Date your postcard (You can choose to keep your art anonymous or sign your work).
3. Mail your postcard to

AS GRAPHIC STUDIO
PO Box 15307
San Diego, CA, 92175

need inspiration
Use your postcard to create the following:
Drawing &nbsp • &nbsp Illustration &nbsp • &nbsp Sketch &nbsp • &nbsp Poem &nbsp • &nbsp Quote &nbsp • &nbsp Day in the life - diary entry &nbsp • &nbsp song/lyrics &nbsp • &nbsp thank you note
thank you for making art with us
By participating in Make Art With Us, you give AS Graphic Studio, Associated Students, and UC San Diego permission to showcase your postcard artwork.