A.S. Graphic Studio
Collaborate. Create. Inspire. Learn more.
news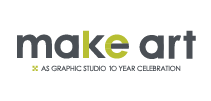 Make Art
The AS Graphic Studio celebrates their 10 year anniversary. Save the date for Make Art: AS Graphic Studio's 10 Year Celebration in partnership with Triton Fest. Friday, January 25 at 8pm on Library Walk.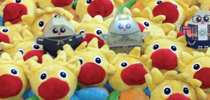 Facebook
Since we are celebrating our 10 year anniversary, we are FINALLY going to start posting again. Like our page and stay connected for AS Graphic Studio art, event announcements and even employment opportunities.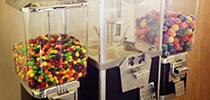 Instagram
It's always Candy Happy Hour at AS Graphic Studio! Stop by for yummy treats. Who doesn't like free skittles?! Follow our instagram @asgraphicstudio for all the updates or send us a hello on Facebook.
Spotlight
Triton Outfitters
AS Graphic Studio is the exclusive designer for Triton Outfitters apparel. Founded in 2010, Triton Outfitters is your outlet to campus culture providing specialty apparel and merchandise. Check out the latest college line on sale now.